Installation
Fire protection
Installing a fire protection and suppression system is a skilled job.
We set up an installation team for each project, in which project
managers, engineers, work planners and fitters work closely together.
It's teamwork, and everyone contributes to it.
Flexibility is one of our strengths.
The system is installed on the basis of the design developed by our engineers. We always define a schedule and ensure that the pumps, control panels, pipes and other components are available on time. When installing water mist systems a lot of skilled work is done on site: the stainless steel pipes (supplied as six-metre lengths) are prepared for installation on site, including forming bends and crossovers. This is possible because the pipes are of a relatively narrow gauge. That flexibility brings another advantage: because the bends are formed on site, any changes to the building usually do not have a major impact. Of course, we make sure the drawings are updated to the as-built system.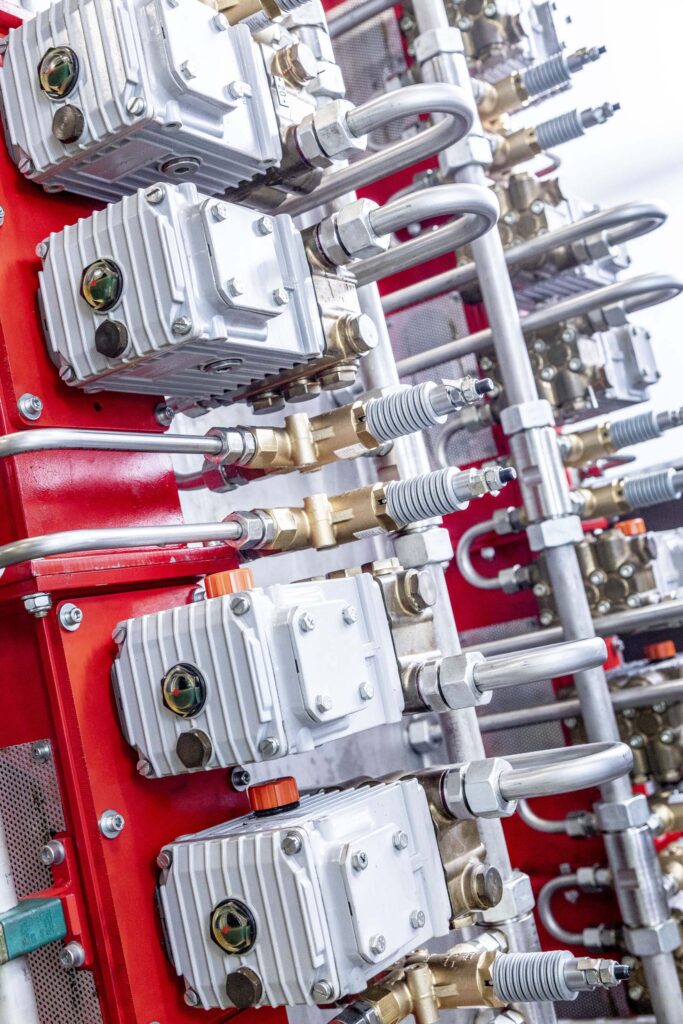 Certificates
Do you require evidence that your installation operates as required? Or do your insurance company or the fire brigade have specific requirements? In that case we will provide you with a certificate issued by an independent third party which has fully tested the system.