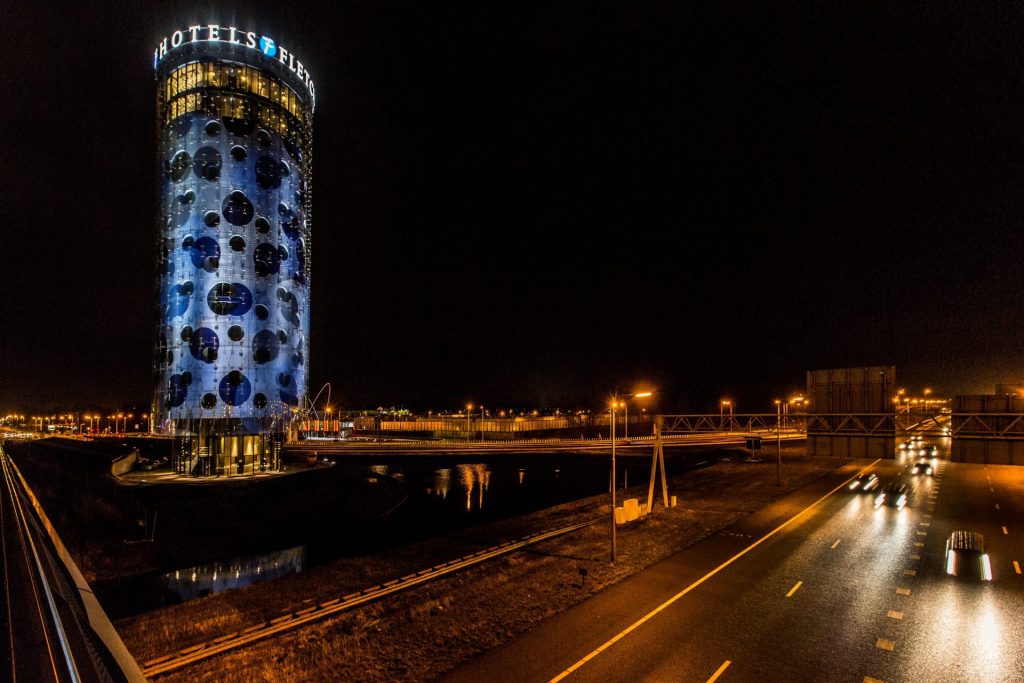 A2 Fletcher Hotel, Amsterdam
The Fletcher Hotel along the A2 is fitted with a Kiwa-certified water mist system.
The client requested a HI-FOG® water mist system, which was tested as an equivalent for this risk class.
The car park underneath the hotel accommodates 120 vehicles. As the compartment size of the car park did not fulfil the standard requirements of the Buildings Decree, it was decided to provide a fire extinguishing system on the basis of equivalence.
Photograph www.michaelvanoosten.com
Hyatt Place Hotel, Hoofddorp
FireX and one of its fire safety partners supplied the fire detection and evacuation system and a HI-FOG® high pressure water mist installation for the hotel rooms, restaurant and common areas. The building features a number of fire protection systems, such as smoke and heat ventilation, a Marioff HI-FOG high pressure water mist installation, a positive pressure system to keep stairways free of smoke, etc.
The hotel is fully protected by manual call points and automatic fire detection. All alarms are clearly presented on the fire alarm panel by the entrance. The fire detection and alarm system triggers the type A evacuation system. The lift shafts are protected by an aspirating smoke detection system. The FireX system forms the interface between the different fire protection systems.
This certified installation receives annual maintenance and is independently inspected.