Engineering
Fire protection
We can undertake all the engineering for a fire protection solution.
We gather the required documentation, such as the schedule of
requirements, develop a suitable design, and ensure that the
installation is certified.
How we work
When we receive your order we set to work immediately. A project manager takes care of the coordination, requests relevant information and sends it to the engineer so they know exactly what is required for the design. The engineer then develops the most appropriate design for your building. Does your installation require certification? We will arrange that. We submit the design to the auditors for assessment. The auditors will also undertake the tests once the system has been installed in your building.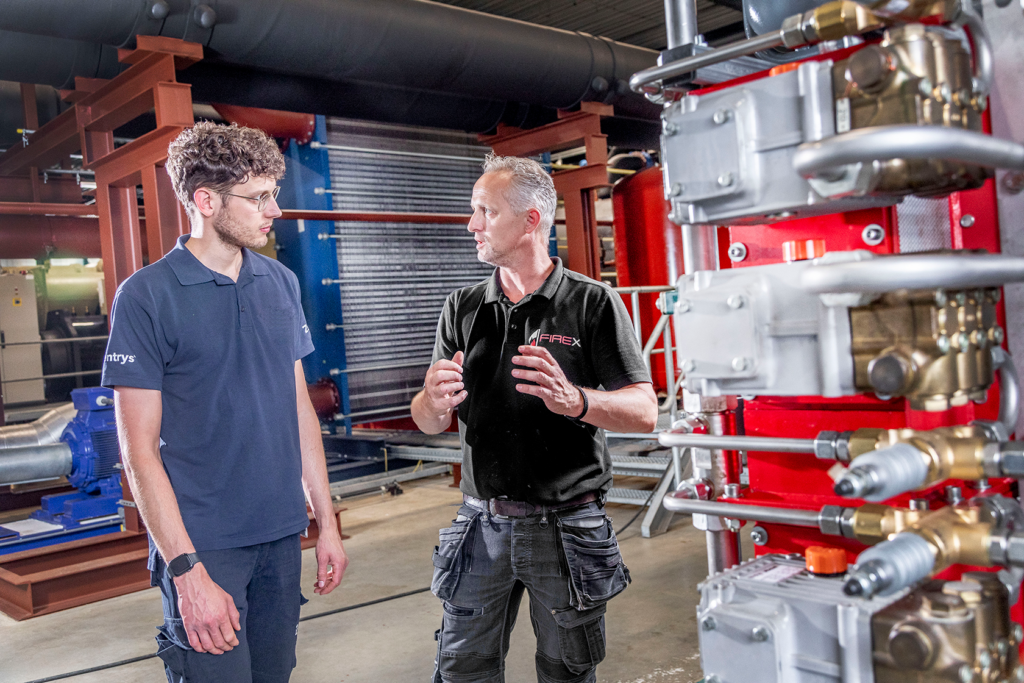 Safety and high quality
Our project managers remain closely involved in your project, from the first line on the first drawing through to driving the last screw on site. They remain at the centre of the process and ensure that the materials are available when required and that the drawings are approved in time. They also support the installation teams on site, monitor the schedule, and keep an eye on site safety. That ensures that your system not only complies with the quality requirements but that it is also installed safely.