Maintenance
Fire protection
To ensure compliance with fire safety regulations, the fire protection
system must always be in as-new condition. Effective maintenance
is essential. The FireX Maintenance department can ensure that,
based on maintenance contracts tailored to your requirements and
skilled fitters who undertake the maintenance. This ensures that
your water mist system or fire alarm system is ready to do its job
24/7: protecting people and businesses.
How we work
Our service coordinators are your first point of contact for maintenance and system faults. They coordinate the maintenance works with you and ensure that any faults are solved and clearly documented, so the history of your installation is always traceable.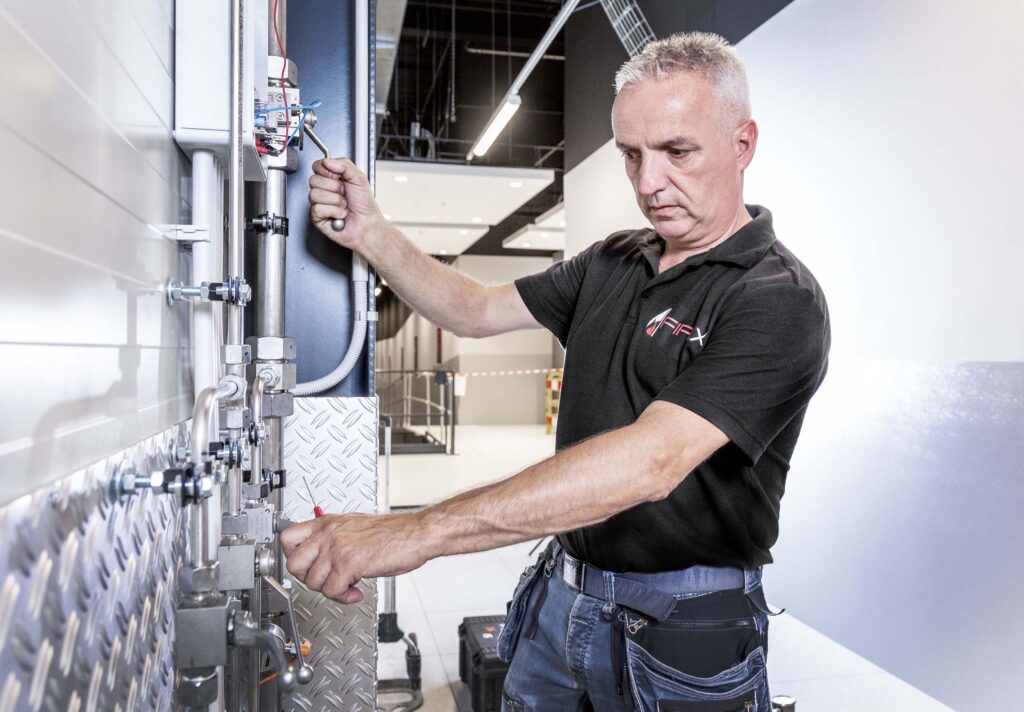 We will train your in-house maintenance department
FireX undertakes the annual maintenance of installations for many customers. We are also available for the statutory tests every month or two weeks. Or do you have an in-house maintenance department which can undertake these frequent tests? Then our experienced service technicians can train your personnel. After completion of the training they receive a certificate and are then able to and authorised to operate the pumps or fire control panel.