The water mist has the following effects:
– Cooling of the flames and surrounding gasses by evaporation
– Oxygen displacement by evaporation
– Radiant heat reduction by the small droplets
The effectiveness of a water mist system in suppressing the fire depends on the properties of the spray, such as the droplet size distribution, flux/density, and the spray dynamics. The mist must be dense and compact (but not too heavy), so that it sinks downwards. As soon as the system activates the mist shields the fuel, reducing the fire capacity. The seat of fire will immediately become smaller and less intense.
Water mist advantages
The application of water mist for fire suppression has clear advantages over both gaseous extinguishing agents and conventional sprinkler systems, e.g.:
– Immediate activation
– Effective in a wide range of fire scenarios
– Minimum water damage
– Environment-friendly
– Zero toxicity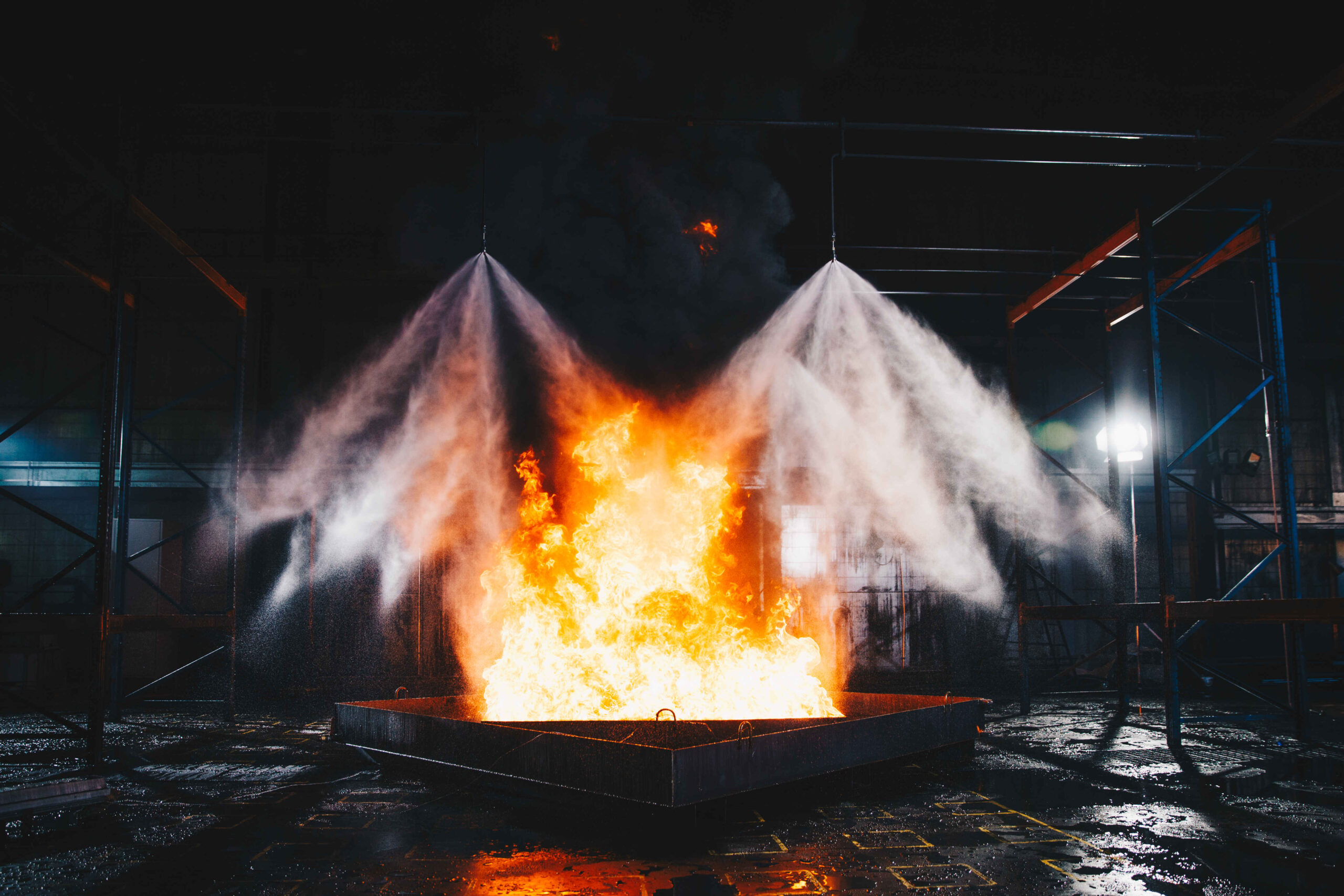 Why opt for high pressure water mist?
The American NFPA 750 standard for water mist systems identifies three types: low pressure systems, intermediate pressure systems and high pressure systems. The strict test procedures and unrivalled experience of Marioff, the Finnish market leader in fire suppression systems, have demonstrated that high pressure water mist offers the following advantages:
– Better penetration of the seat of fire
– Superior coverage of the protected volume
– Better cooling effect due to improved mixing of gasses and a high evaporation rate
– Lower overall system weight
– Lower water consumption
Marioff is renowned for its groundbreaking high pressure water mist fire protection technology used on passenger ferries. Nowadays, Marioff HI-FOG® protects people, property and business continuity across a wide range of applications, on land and on sea.
Why use HI-FOG®?
Fire protection is always about human safety and comfort, even immediately after a fire. A HI-FOG® water mist fire protection system makes that possible. It is the result of a key innovation: suppressing fire with less water. This technology was originally designed for fire protection on large cruise ships, but is now also widely used in industry and in buildings. It is the fruit of great technical expertise, a thorough understanding of customers' needs, and thousands of fire tests.
A water mist system has to prove it does its job. Our growing number of references demonstrates the value of this remarkable fire protection technology.
HI-FOG® Water Mist Fire Protection advantages:
– Proven performance
– Immediate activation
– Rapid control and suppression of fire
– Effective cooling to prevent the spread of fire
– Low water consumption, minimum damage, minimum downtime
– Safe to people and the environment
– Small pipes and water supply provisions
– Easy installation makes HI-FOG® perfect for retrofitting
– Fully scalable to meet new fire protection needs
Sprinklers compared with HI-FOG® water mist
Water is the oldest, most widely used and universally available fire suppression agent known to us. It is nontoxic and environment-friendly, and protects more effectively against fire than any other agent.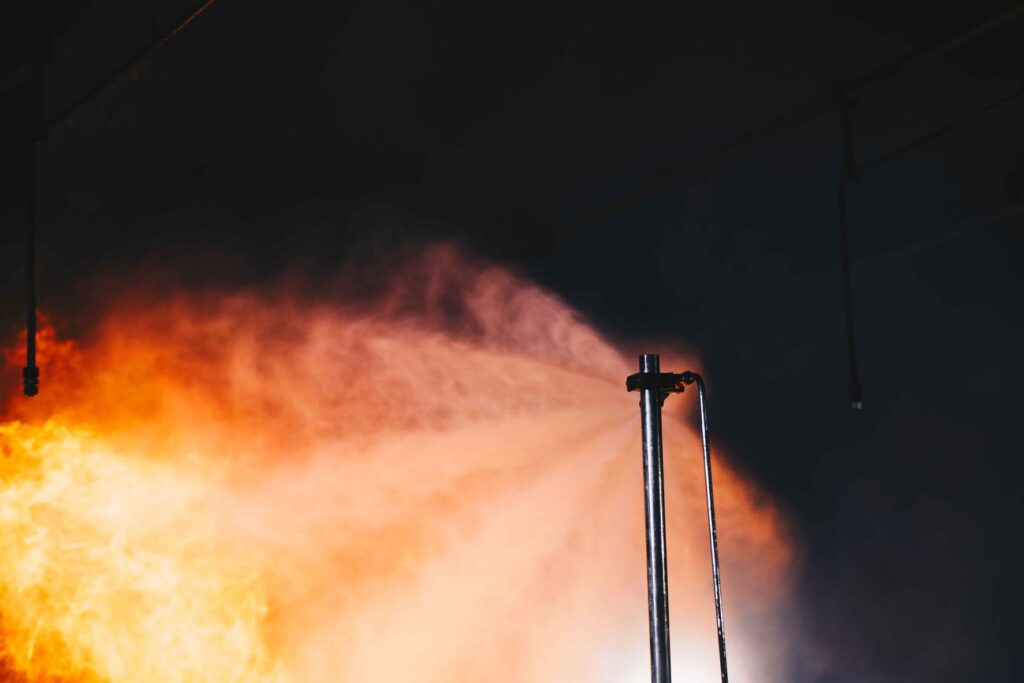 Fire protection based on conventional sprinkler systems
Traditional sprinklers need a lot of water to do their job. Unlike a water mist system, they require the discharge of large volumes of water, mostly as large droplets, from the protected area or equipment.
That has significant consequences: a large water supply is needed, and the operation of the system leads to water damage. That is a justifiable cause of concern to customers. Their valuable possessions, or production process, can be threatened not just by the fire but also by the fire protection system.
Fire protection based on the HI-FOG® water mist system
The HI-FOG® system is designed to control and suppress a fire. Its performance is consistently equal to or better than that of conventional sprinklers. But the volume of water used is significantly less, resulting in much less water damage. The HI-FOG® fire protection system distinguishes itself from the competition by the use of microdroplets of water – the most effective form of fire suppression. Another advantage: the HI-FOG® system can reduce the lifecycle costs due to the unique and intelligent design incorporating carefully selected, long-lasting materials.